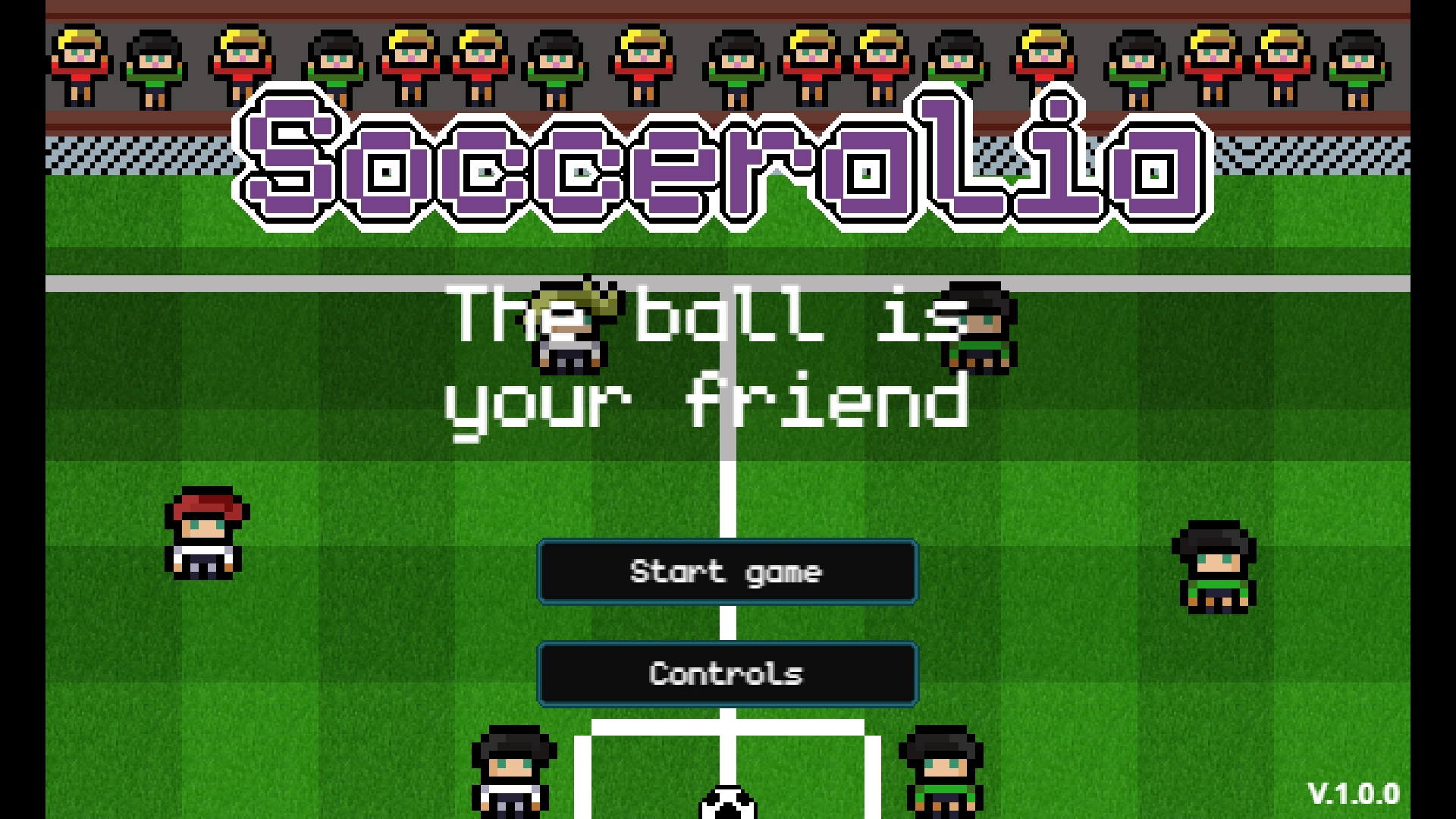 GDevelop - Socceralia - The ball is your friend - GDevelop 5 template
Hi guys, I bring you Socceralia, a new soccer template for GDevelop 5, license
At the moment only one game can be played between Argentina and Italy, my two lands, my homeland
and my land of nationality.
Well, I've been with this project for a couple of weeks and it's pretty decent and playable.
There are some bugs but hey I leave it to you who wants to fix them.
The ball is your friend, controls:
AWSD or Arrows
Z - Shoot
X - Pass
Space - Switch players
Debug:
Return or Enter as you prefer. - Restart
N - Show players numbers
B - Show Debug draw
H - Show hide all objects in game
P - Pause game
F - Fullscreen
Purchase
In order to download this Soccer you must purchase it at or above the minimum price of $0.50 USD. You will get access to the following files:
gd-project-socceralia-1.0.0.zip
3 MB
Comments
Log in with itch.io to leave a comment.
Plz Can u give me the template for free
Amazing game, but I have one question how can we add more players, like as of now there are 3 in the default template but I want to add more, how can I do this?
Hi Hope you are doing good! If I download the template ( the game) however I edit it dose this still mean I can upload the game as my game on play store and have ads etc
As I say before in some post, Socceralia is a WTFPL http://www.wtfpl.net/ So basically you can do what you want, just don't use the same name.
Hello, If I change the whole graphics with mine, could I use your template to make my own version of the game ? I will not sell it of course.
Hi Barbie nice to meet you, I think Socceralia is a WTFPL http://www.wtfpl.net/ so basically you can do what you want with the code even sell or put ads or whatever.
Yeah, The game is definitely pretty interesting to play. If you polish up it a bit more on mechanics then undoubtedly, this would be super fun to play and it would be more challenging. Currently, as the game is not Full Screen, it's very difficult to play with the arrow keys as the page starts to move up and down, so here you should actually consider adding the Full-screen mode to the game.